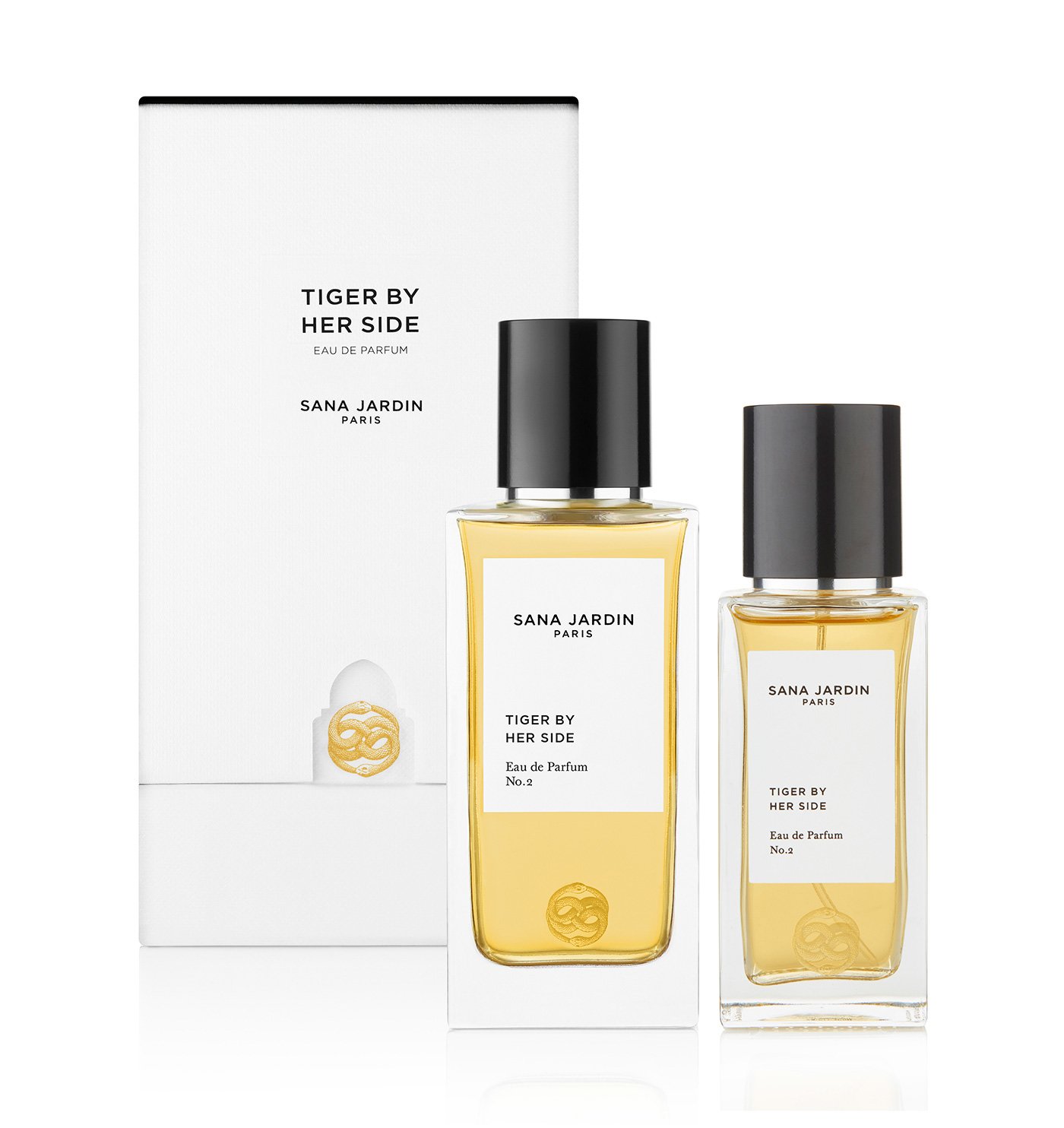 Product picture may not reflect selected color
Tiger By Her Side
Eau de Parfum
No. 2
100ml
Qty:
An eau de parfum with the power of surrender. A seductive, exotic 'Floriental' that marries a warm, sensual amber accord with the velvety depth of Moroccan rose, and the aromatic intensity of Indonesian patchouli, and Somalian incense. Inspired by myths of ancient Egypt's High Priestesses, whose perfume-adorned powers enabled them walk with the tiger by their side and connect to their true power and unleash their innate wildness.
Notes:
Warm amber marries with velvety Moroccan rose, mystical Indonesian patchouli, and moodily intense Somalian incense. Explore the seductive and mysterious.
Healing properties of Amber:
Balances emotions and energy, clears and empowers the mind, cleanses spirit, lifts mood and sensuality.
Fragrance Layering Suggestions:
Body: Tiger by her Side
Hair: Berber Blonde

All our fragrances are free from phthalates, artificial colorants, parabens and formaldehydes